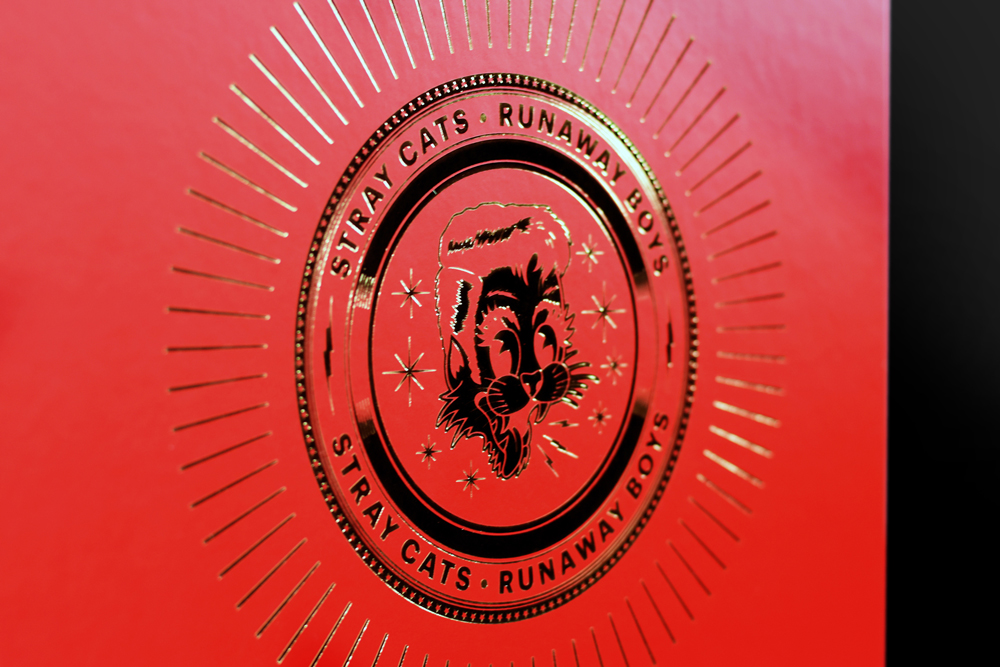 Stray Cats: Runaway Boys
(40th Anniversary Box Set)

/ Box set
/ LPs
/ Book

C O N C E P T

An authentic take on the classic '50s rocker/rebel style and aesthetic.

The artwork is based on the band's iconic look, specifically their bold traditional tattoos, synonymous with Rockabilly rebel identity. The box holds a strong sense of authenticity featuring hand drawn tattoo flash by the legendary Dennis Cockell, who originally tattooed the band members in the late 1970s.

The box isn't just the ultimate piece of Stray Cats memorabilia, but stands as a collectible piece of hand drawn art to be proudly displayed.

Truly the holy grail for any true Rockabilly rebel!