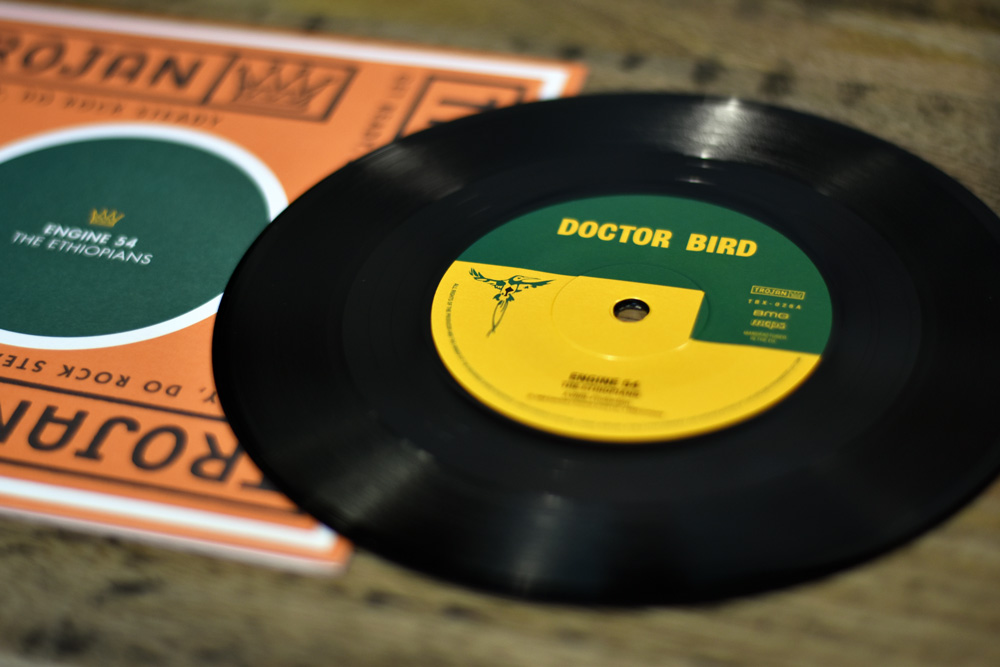 Trojan Records:
Get Ready, Rock Steady
(Record Store Day Box Set)

/ 7'' Box set
/ 7'' LPs
B R I E F

A Rock Steady box set exclusively for Record Store day—this had to be bold, fun, and, most importantly, 'too cool for school'.

C O N C E P T

The idea was to create a "vibe" of a main image that projected that soulful, languid style which was known to the rock steady crew back in the day.

The detail of the imagery was heavily considered, from the clothing worn (tight shirt and short trousers, which was a must for the hip Jamacian man back in 1967-68) to the subtle "slow groove" dance pose.

Inspired by listening to the tracklist out loud in the studio—the energy and good vibe of this sleeve was created through the burst of typography, using a popular bold, condensed typeface from that era, a vibrant colour palette that included the official Trojan orange, and enhancing this all through the vibration lines that projected from the main image; with this we hoped to illustrate the need to

'Get Ready' as 'Rock Steady' was here!