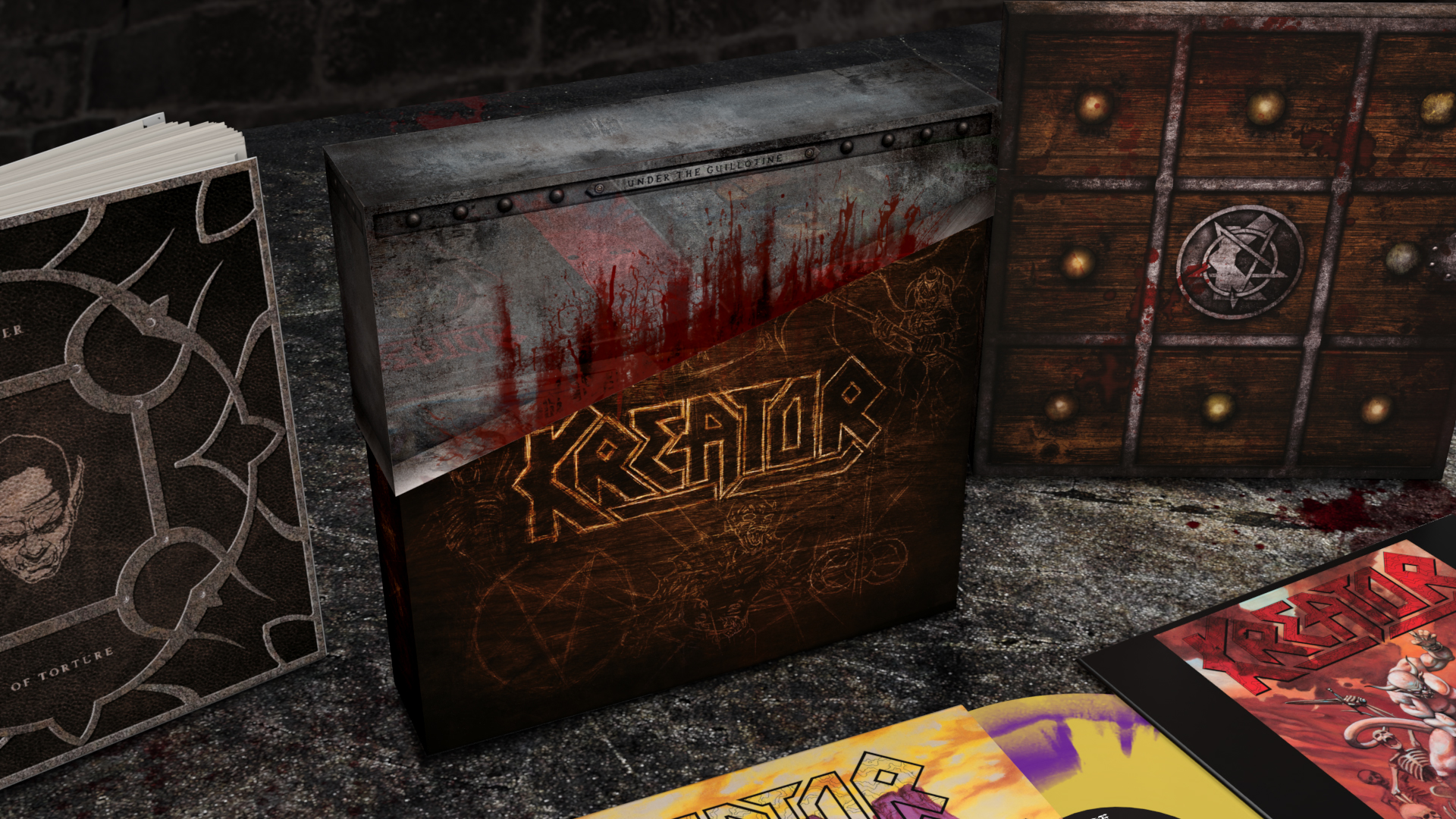 Kreator: Under The Guillotine

/ Box Set (limited edition)
/ LPs
/ CDs


C O N C E P T

The concept is based on the iconic 1986 track 'Under The Guillotine'. The artwork tells a story of a prisoner, heading for execution. The box represents the guillotine itself, with the bloody blade along with classic motifs from the band's visual identity scratched into the wood. The horror story continues throughout the box with the 'Bringer Of Torture' book and the 'Instruments Of Torture' fitment, housing additional material. A concept suitably brutal for KREATOR!