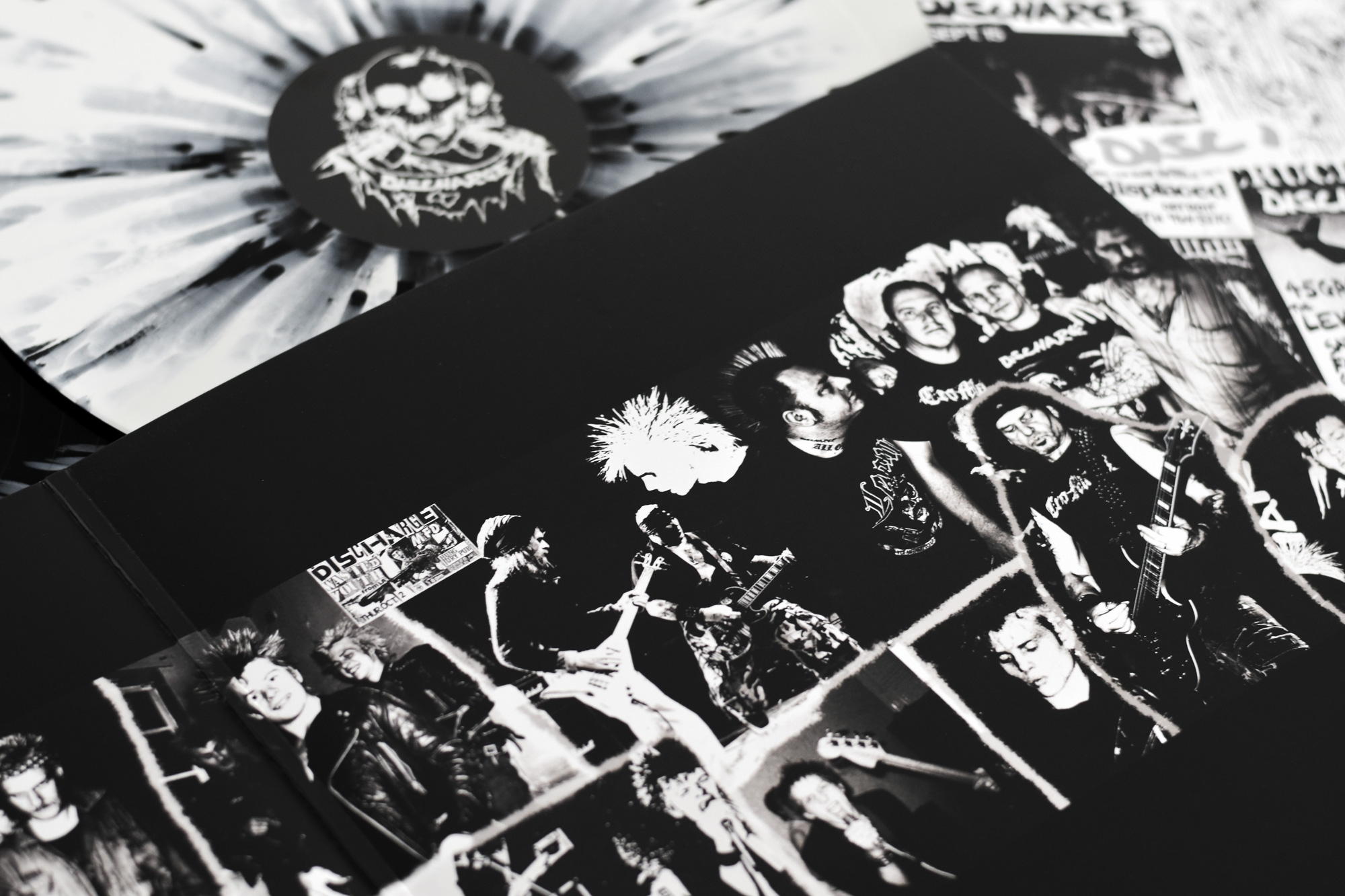 Discharge: Protest And Survive
(The Anthology)
30th Anniversary

/ LPs
/ CDs


B R I E F

To create definitive album art, celebrating 30 years of Discharge and their iconic, influential and seminal hardcore punk output.

To carry the band's ideology and genre defining monochrome visual identity through into a new piece of artwork.

C O N C E P T

Protest and survive – a stand against an oppressive system. The guards represent a regime which profits from war, destruction and pollution, and the protester mirror's the message in the music. A stand against nuclear warfare and social ills, with a strong anarchic presence.


The style references the iconic artwork the band have used throughout the last 40 years, the cut and paste, bleak monochrome visual style which came to define a movement.