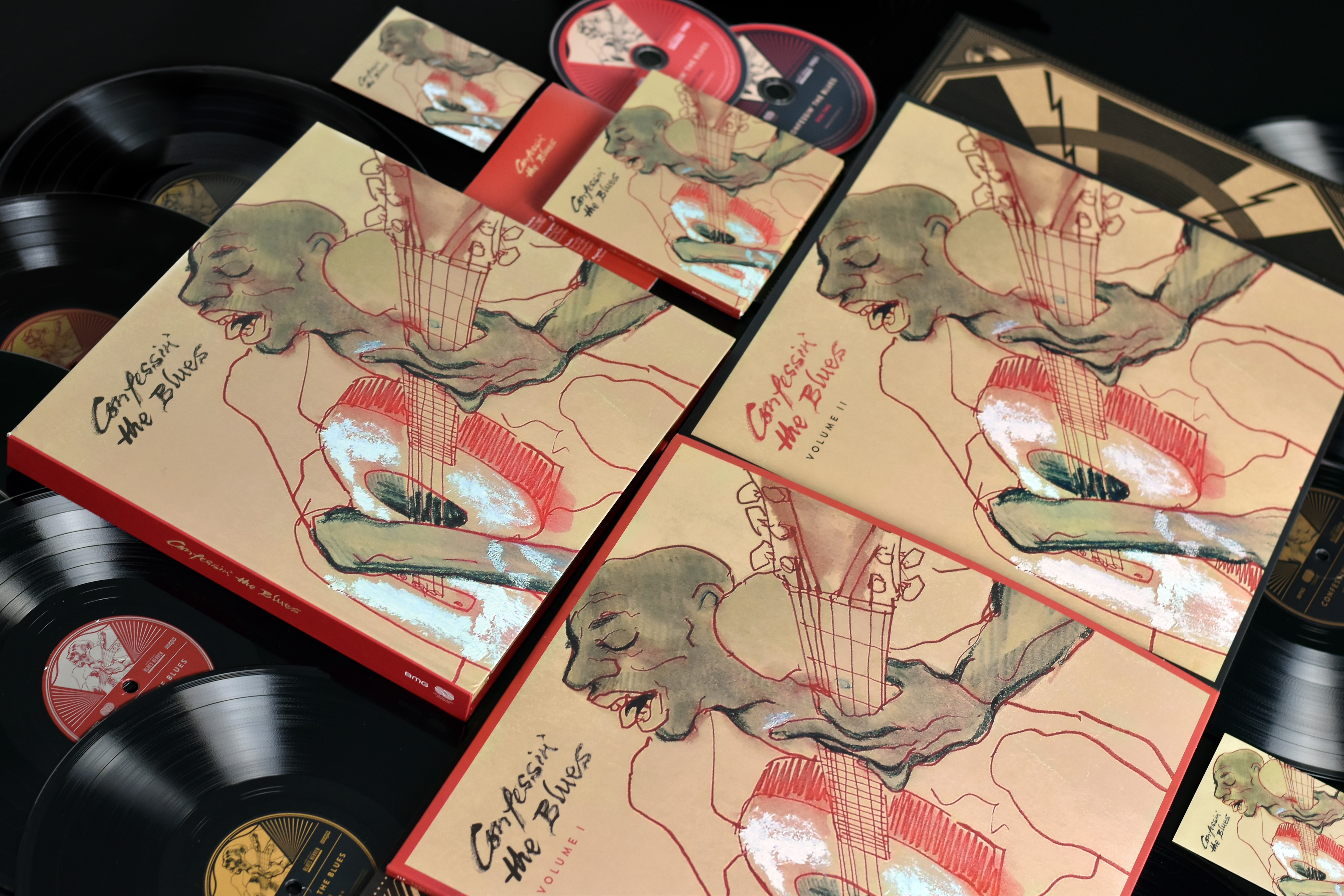 The Rolling Stones: Confessin' The Blues

/ LP Book
/ CD
/ Identity
/ Campaign
/ Marketing assets


(Cover Illustration: Ronnie Wood / Art Card Illustration: Christoph Mueller)

C O N C E P T

'Confessin' the Blues' is collection of hand-picked Blues masterpieces curated by The Rolling Stones. The concept centres around the Blues as the ultimate brand of authenticity. The cover art was hand painted by Ronnie Wood, depicting the raw essence of the blues. The inner sleeves are based on original 78 RPM sleeve designs from the !irst half of the 20th Century. The art cards, Illustrated by Christoph Mueller, also reference original Blues promotional material, both reinforcing the theme of authenticity running throughout the package and campaign. The project was the winner of the AIM award for Best Creative Packaging in 2018, which was completely bespoke, to create the e"ect of an album, in the traditional sense.