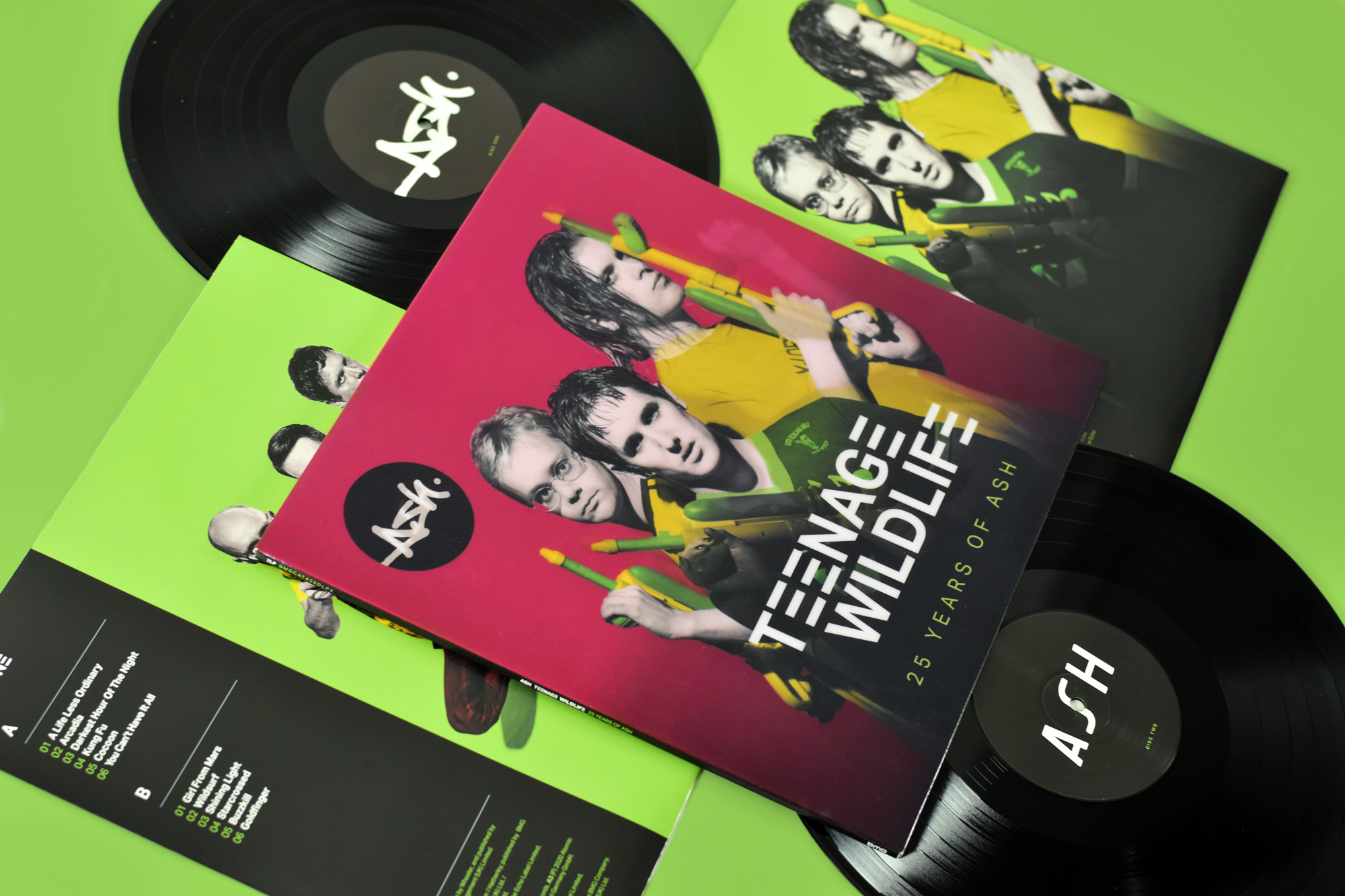 Ash: Teenage Wildlife
(25 years of Ash)

/ CD
/ LP



B R I E F

To create a definitive retrospective of the first 25 years of Ash's career, celebrating a quarter of a century of the band.

The title comes from the documentary of the 1977 tour, narrated by long-time fan, Ewan McGregor. The title references both the title of the 2012 cover of David Bowie's 'Teenage Wildlife' and also the formation and early days of the band, when Tim, Rick and Mark took the world by storm in their teens.

C O N C E P T

Then + Now.

The idea was to tastefully represent and celebrate the transition from 25 years ago to this day where the band are very much still wild and relevant!

The Studio, in collaboration with acclaimed photographer Scarlet Page, re-created Steve Double's iconic shot of the band in their early days.

The two images are presented together within a lenticular print; each image is seen as the sleeve is viewed from different angles. The choice of image, with the band holding water guns, is reflective of the wild early days on tour in their teens.